Our Awards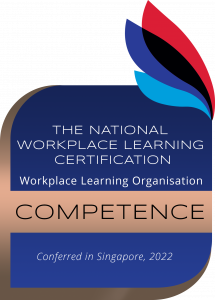 Workplace Learning Organization of Competence
National Workplace Learning Certification Award Badge for the
Workplace Learning Organization of Competence.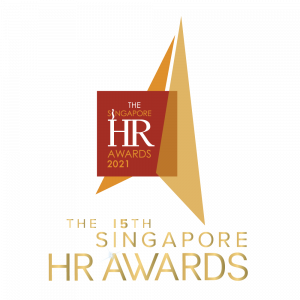 SHRI Awards 2021
Organized by Singapore Human Resources Institute, recognizing and awarding Standards for Human Capital advancement.
Categories Awarded
1. Coaching & Mentoring (Silver)
2. Employee Engagement (Bronze)
3. Learning & Development (Bronze)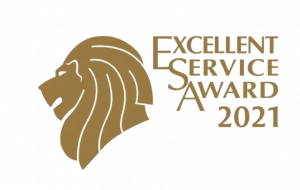 Excellent Service Award 2021
A national award that recognizes individuals who have gone beyond the call of duty.

Human Capital Partner by TAFEP
Being recognised as a Human Capital Partner acknowledges Metropolis as an Exemplary employer putting people at the heart of our business. We adopt fair and progressive employment practices as HR strategies (e.g. flexible work arrangements). This allows us to create and sustain an inclusive workplace, and promote the well-being of our employees.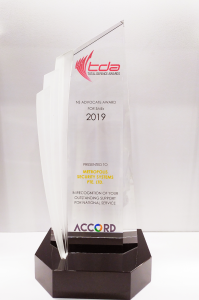 NS Advocate Award
The NS Advocate Award is the highest accolade conferred on businesses, organisations and individuals in recognition of their exemplary support towards Total Defence and National Service.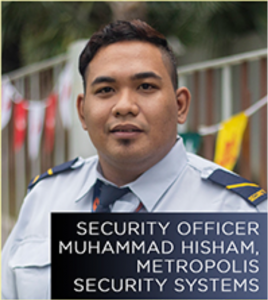 Security Officer of the Year Award 2020
Awarded by Security Association Singapore (SAS) in recognition of officers' exemplary performance in their duties.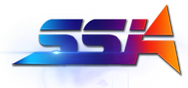 Excellence in Job Redesign Award by Singapore Security Industry (SSI) 2020
Excellence in Industry Digital Plan Solutions Award by Singapore Security Industry (SSI) 2020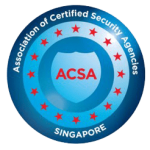 Security Industry Transformation Platinum Award
Awarded by Association of Certified Security Agencies (ACSA) for the highest recognition of Metropolis's effort in Security Industry Transformation.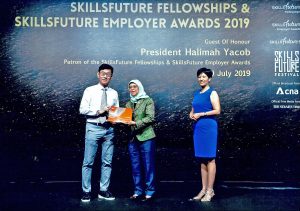 The SkillsFuture Employer Award
Presented by the President of the Republic of Singapore to honor exemplary organisations that champion employees' skills development and build a lifelong learning culture at the workplace. 
Our Certificates
ISO 22301:2019 Business Continuity Management Systems
It is an international standard published by the International Organization for Standardization (ISO), and it describes how to manage business continuity in an organization. This standard is written by leading business continuity experts and provides the best framework for managing business continuity in an organization.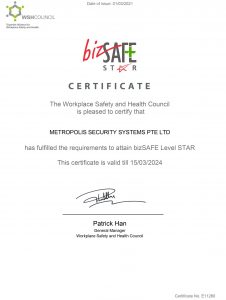 bizSAFE STAR
This recognises Metropolis's Workplace Safety and Health Management System (WSHMS) identifies, manages and controls workplace risks or hazards in compliance with the Workplace Safety and Health (WSH) Act and international standards such as ISO 45001.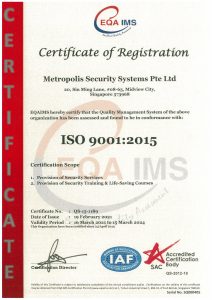 ISO 9001:2015 Quality Management Systems
This international standard specifies requirements for a quality management system when an organization:
a) needs to demonstrate its ability to consistently provide products and services that meet customer and applicable statutory and regulatory requirements, and
b) aims to enhance customer satisfaction through the effective application of the system, including processes for improvement of the system and the assurance of conformity to customer and applicable statutory and regulatory requirements.
ISO 45001:2018 Occupational Health and Safety (OH&S) Management System
This international standard specifies requirements for an occupational health and safety (OH&S) management system, and gives guidance for its use, to enable organizations to provide safe and healthy workplaces by preventing work-related injury and ill health, as well as by proactively improving its OH&S performance.